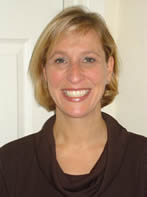 "In the heart of every lawyer, worthy of the name, there burns deep ambition so to bear himself that the profession may be stronger by reason of his passage through its ranks, and that he may leave the law itself a better instrument of human justice than he found it."

— John W. Davis
Stephanie Prince Wyatt is a graduate of the University of Vermont. She obtained her law degree from Mercer University Law School in 1994. During her time at law school, Mrs. Wyatt was a member of the Moot Court. After graduation she worked as a Public Defender in Tampa, Florida from 1994 to 1996. Mrs Wyatt then entered private practice specializing in real estate law and debtor/creditor's rights. Generally, Justin Wyatt refers more complex real estate issues to Stephanie, who has her own practice.
Stephanie & Justin Wyatt live in Dunwoody, GA with their two beautiful children.