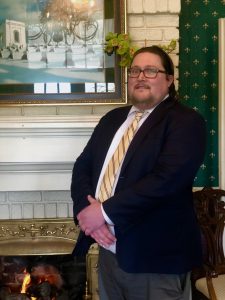 M. Joel Bergstrom has been practicing criminal law since 2013.  Joel attended Rollins College for undergrad and graduated with a double major in American History and Philosophy.  He went on to attend law school at Mercer University in Macon, Georgia.  There he developed an extreme interest in representing those who were accused of committing criminal offenses.
Joel's first job was a summer internship at the Towaliga Circuit Public Defender's Office.  Next he worked as a law clerk during his next 2 years of law school for Holly Hogue Edwards, which was a exclusively criminal defense firm.  Joel developed strong oral advocacy skills and participated in Mock Trial and was selected to travel to Washington D.C. for competition.
After graduating from Mercer in 2013, Joel worked as an associate at the Edwards firm.  He left in 2014 to represent the indigent who were accused of committing crimes.  Joel began working at the Cherokee Judicial Circuit as a public defender.  He successfully handled a large caseload of misdemeanors and felonies in Bartow and Gordon counties.  Joel began working at Justin Wyatt and Associates in the summer of 2016.
"In the heart of every lawyer, worthy of the name, there burns deep ambition so to bear himself that the profession may be stronger by reason of his passage through its ranks, and that he may leave the law itself a better instrument of human justice than he found it."